During a service attended by students and staff members of the Willowdene Group of Schools on Wednesday, October 14, the school community expressed appreciation to Mr. Basil Tabannor and his family for the service he rendered to the school for the 11 years that he served as principal.
Mr. Tabannor recently accepted a call to serve the Northern Caribbean University (NCU) as principal of the West Indies College Preparatory School.
The function was held at the Family of God Church, where members of the Parent Teacher Association (PTA), representatives of the school board and the Administration of Central Jamaica Conference (CJC) were also in attendance.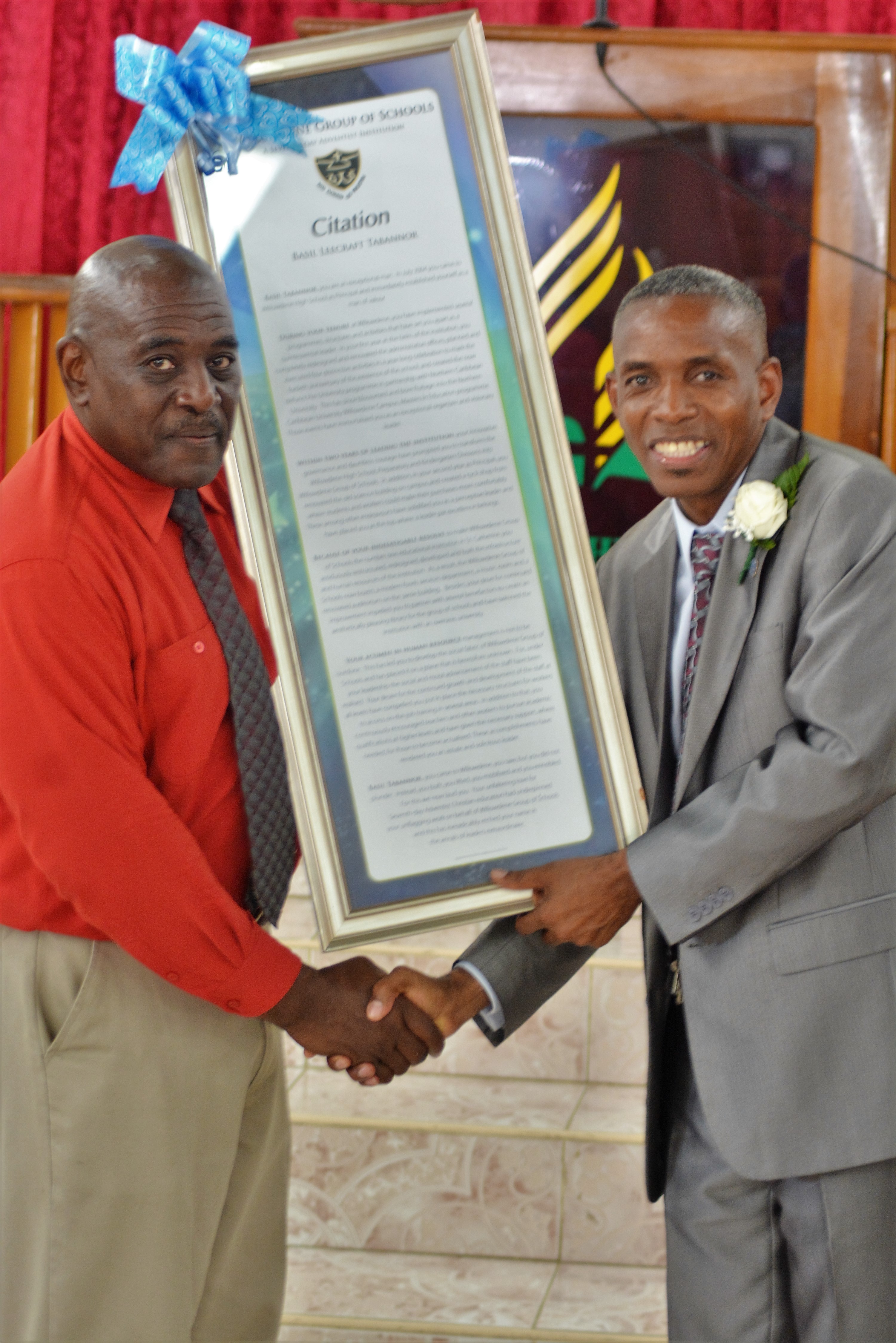 According to Pastor Lorenzo King, Education Director, CJC, who spoke on behalf of the Conference, "Mr. Tabannor is a transformational leader. He is not just a maintainer of the system. He makes plans and determines the course that the institution takes." Pastor King also mentioned that he was an accessible leader who had a good rapport with both staff and students.
Pastor King outlined a number of initiatives undertaken by Mr. Tabannor during his tenure as principal. These included the establishment of the Early Childhood Division, the renaming of the school from Willowdene High to the Willowdene Group of Schools, affiliation with NCU that saw the establishment of a Master's Degree programme offered on the schools' campus and the institution being appointed by the Inter-American Division of Seventh-day Adventists as a model school.
President of the PTA, Mrs. Carlene Barrett, expressed gratitude to the former principal for his "unwavering support" in enhancing the parent-teacher relationship over the years. Students from the Preparatory and High School Divisions also made presentations and gave reflections on their experiences with the guest of honour.
Mr. Tabannor was presented with a citation from the Group of Schools which was read by Mrs. Jacqueline Bennett, principal of the Early Childhood Division and presented by Mr. Lloyd Miller, head of the Science Department of the High School Division. His wife Loris and their three children also received tokens of appreciation.
Pastor Ronnie Henry, Executive Secretary, CJC prayed for the Tabannors to close the afternoon's proceedings.